Wing and Kite surfers have found their paradise in Brazil!
The whole bay of Icarai lends itself wonderfully well to kiteboarding. Cross and one-shore wind direction provides perfect safe conditions.
The NE trade winds blow there all year round. Maximum intensity from August to November with an average wind above 25 kn.
Forget your big kites….
Huge possibilities for up and downwinders with everything from fun waves, flat lagoons and spacious safe bays to enjoy.
WING: the perfect place to be for learning and progression. We have devoted a dedicated space for rigging, launching and landing.equipment. Equipment storage, lessons and rental are available.
Around the Kombi-bar and the video screen, you can debrief at sunset in a warm and friendly atmosphere.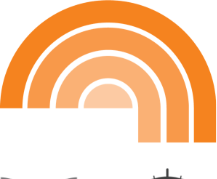 Over 10 years of working and enjoying  watersports together in kite, foil, wing and … Caïpi !
for lightwind, from 6-7 N of wind, an average size with a 10 m² kite will ride at more than 15 N.
the possibility to go upwind very quickly and then come down while surfing the waves.
the feeling of "flying".
Foiling does not mean giving up twin-tip or strapless.  With the pleasure of jumps, "committed" transitions and big down-winds along the Brazilian coast.
It's simply another way of sailing with new sensations that can get you hooked pretty quickly…
Of the 3 major supports for foiling (kite, windsurf, wing), it is the easiest to access. In kitefoil, the more unstable support makes the learning process, especially the transitions, longer.

As far as safety is concerned, in Wing, there are no 25m lines stretched over your head and a board that floats and will help you to get back easily in case of a problem.

As a practical matter, in 4 to 5 days, you will be able to return to your starting point and start foiling.
Why the Wing in Canto Das Aguas?
The location of the pousada is exceptional. It is located on the beach in the center of Icarai Bay.

The absence of strong shore-break, the fact of having a long footing at mid-tide and low tide, the possibility of drifting and being recovered lower down on the beach when one does not master the ascent to the vend makes the learning easy and secure.

The more expert can choose to go upwind to get the waves or go down to the shore-break.

Canto Das Aguas is not only a privileged location, it is also a beautiful pousada, with a Brazilian team that will welcome you with competence and kindness.

Dedicated space for kite and winf with landing zone, compressor, possibility of guarding the material. Kombi-bar to quench your thirst or caïpirhiner…
Huge deck on the beach, swimming pool, and rest areas for recovery and companions.