The whole bay of Icarai lends itself wonderfully well to kiteboarding. Cross and one-shore wind direction provides perfect safe conditions.
The NE trade winds blow there all year round. Maximum intensity from August to November with an average wind above 25 kn.
Forget your big kites….
Huge possibilities for up and downwinders with everything from fun waves, flat lagoons and spacious safe bays to enjoy.
WING: the perfect place to be for learning and progression. We have devoted a dedicated space for rigging, launching and landing.equipment. Equipment storage, lessons and rental are available.
Around the Kombi-bar and the video screen, you can debrief at sunset in a warm and friendly atmosphere.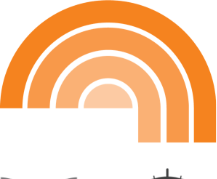 Over 10 years of working and enjoying  watersports together in kite, foil, wing and … Caïpi !